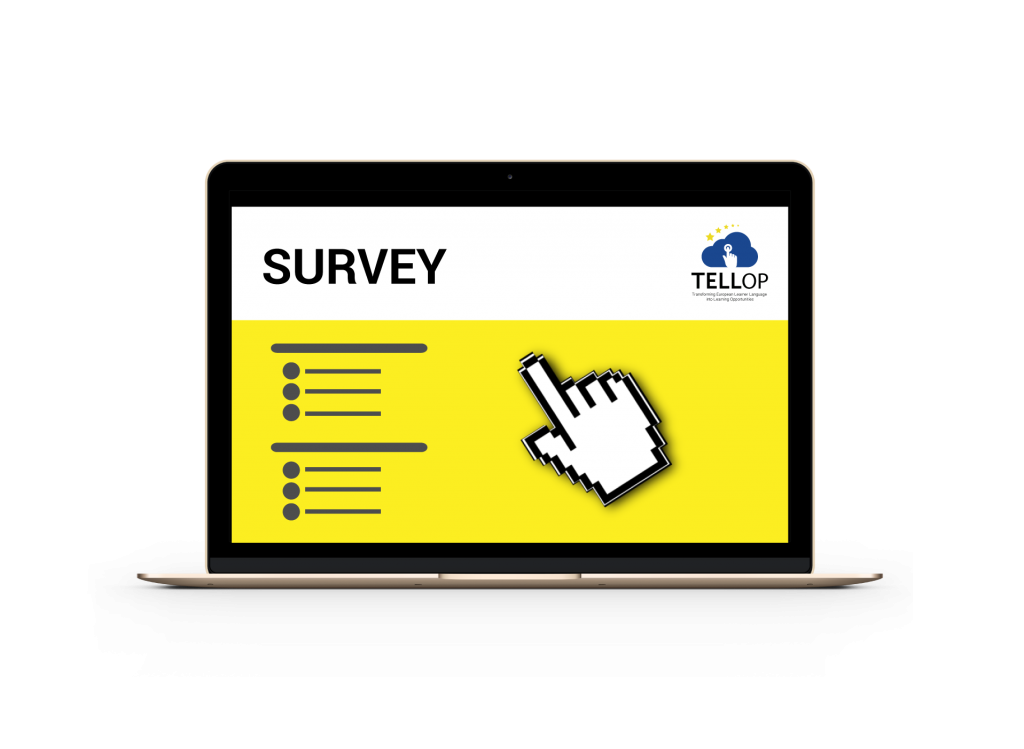 Do you want to participate in our study? Take our survey!
Dear Colleague,
TELL-OP
is a EU-funded Strategic Partnership that seeks to promote the take-up of innovative practices in European language learning by supporting personalized learning approaches that rely on the use of information and communication technologies and open education resources.
Our aim
is to promote cooperation in the field of language learning and we hope to foster the use of already available web 2.0 services to facilitate the personalized e-learning of languages in the contexts of higher and adult education, in particular, through the use of mobile devices. To learn more about us, you can visit our website at
http://www.tellop.eu/.
In the framework of our project, we intend to create a mobile application for foreign language learning that includes a selection of language processing technologies.
We have designed a survey to help us learn more  about the current use of these technologies and mobile devices in the European teaching context. Our survey seeks to explore the spread and take-up of language, and/or text, processing technologies for language learning.
Completing the survey should not take more than 10 minutes.
By answering the questions, you will be taking part in a European project that seeks to foster the use of new technologies in adult and Higher Education for the learning of languages. You will similarly have the possibility to be among the first teachers to test our TELL-OP app as soon as it becomes available  (during the first half of 2017).Please make sure you leave your e-mail so we can get back to you.
The survey will be available until 30 June, 2015.
Thank you for your time, support and feedback!
The TELL-OP team.