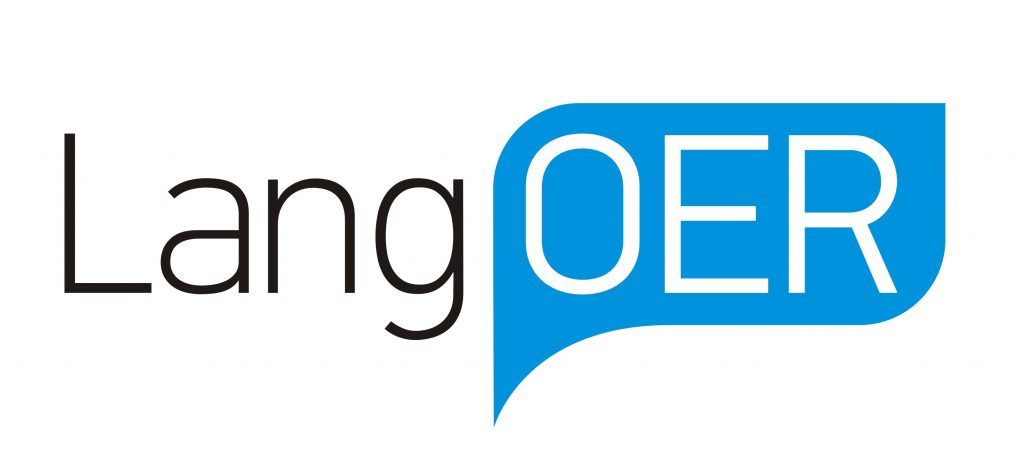 CFP 'Open education: promoting diversity for European languages'
Brussels, September 26 & 27, 2016 – coinciding with the European Day of languages (September 26).
LangOER (http://langoer.eun.org) is a network of European partners supporting the enhancement of teaching and learning of less used languages through Open Educational Resources (OER) and Practices (OEP). The network, which is supported by the European Commission's Lifelong Learning Programme, runs from January 2014 to December 2016. In September 2016 LangOER will organize its final seminar, in cooperation with EdReNe, the Educational Repositories Network.
In the fast developing digital era, Open Educational Resources (OER) and Practices (OEP) provide new ways to extend participatory learning and help support innovative teaching practices. This represents an important opportunity for less used languages and their speakers but also gives rise to a number of challenges. For example, the adoption of OER/OEP for less used languages can be slow to take off as a result of limited public investment and/or limited market size. There is a real danger, therefore, that barriers to OER/OEP for less used languages can impact on linguistic diversity and cultural diversity on a global scale.
This LangOER-EdReNe conference aims to bring together experts in open education and digital content repositories with educational researchers and a variety of policy makers concerned with language learning and teaching, pedagogical use of ICT, and social integration and inclusion.
It will particularly address key issues related to the uptake of less used languages. The agenda that is currently being developed will explore:
How cross-border collaboration can address current challenges and provide new opportunities to extend OER/OEP in less used languages.
How OER/OEP can be optimally transferred to language communities where there are limited financial resources and political support.
How new policies and initiatives can address existing roadblocks for OER/OEP adoption.
The added value of OER/OEP from a (less used) language teaching perspective.
Current state of the art on initiatives and digital resources in Europe
If you wish to submit a proposal for the conference, please, send the following information to langoer@eun.org, no later than April 30, 2016
First name:
Last name:
Affiliation:
Email:
EdReNe member: Yes/No
LangOER project partner: Yes/No
Title of presentation:
Abstract (max 250 words):